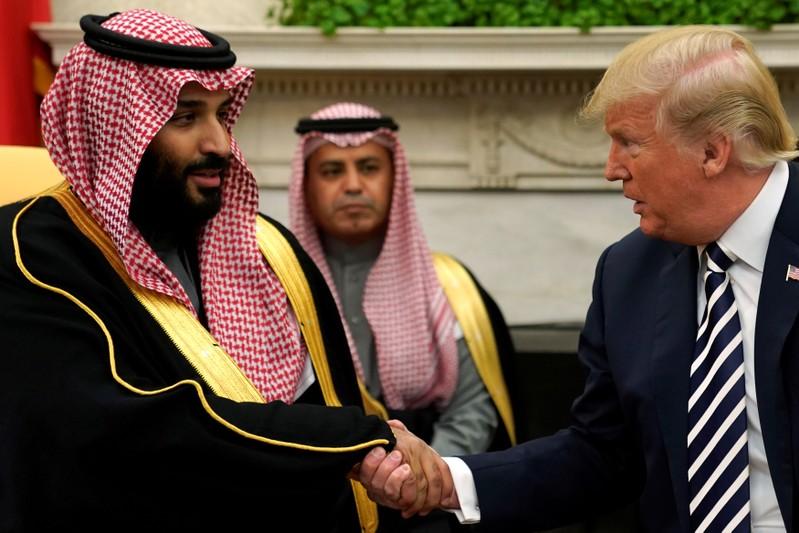 RIYADH (Reuters) – Saudi Arabia's Crown Prince Mohammed bin Salman praised his relationship with Donald Trump after the U.S. president told supporters he had warned the king he would not last in power "for two weeks" without U.S. military backing.
"I love working with him. You know, you have to accept that any friend will say good things and bad things," Prince Mohammed said in a Bloomberg interview published on Friday.
"We believe that all the armaments we have from the United States of America are paid for, it's not free armament. So ever since the relationship started between Saudi Arabia and the United States of America, we've bought everything with money."
(Reporting By Stephen Kalin; Editing by Richard Balmforth)
This story has not been edited by Firstpost staff and is generated by auto-feed.